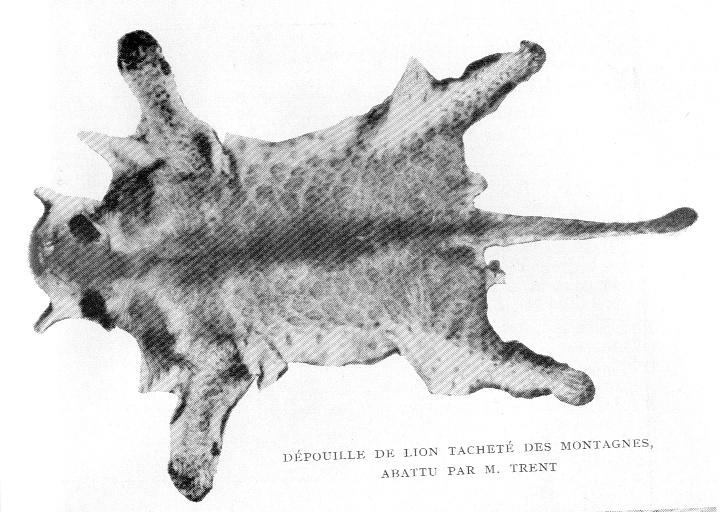 ***THIS POST WAS WRITTEN YEARS AGO. AN UPDATED, HIGHER-QUALITY VERSION HAS NOW BEEN POSTED. YOU CAN FIND IT AT THE LINK BELOW.
http://beastpedia.blogspot.com/2014/02/post-revamp-marozi_7.html
The Marozi, or spotted lion, is a large mystery felid reported from east African mountains. It is more reclusive than a normal icon, and it may be a lion/cheetah crossbreed, a subspecies adapted for life in the mountains, or something else entirely. This last option is likely since the Marozi is spotted on its back half and maneless, distinguishing it from any normal lion. On hunting expeditions, a skin and skull from a Marozi were obtained. Both have been studied, and the skin is now in a London museum. No sightings from the Marozi population that was hunted from have been seen for 78 years, and that population is reportedly long extinct. However, Marozi sightings have occured throughout Africa since then. Note that juvenile lions have Marozi-like spots, so the Marozi may be a genetic mutation in which adult lions retained this coating feature as well.
Image from http://i12.servimg.com/u/f12/09/04/81/20/marozi10.jpg